I'm currently fighting off the last bits of this horrible flu-y virus.
But I did dye my hair last night!
I used Clairol Nice n Easy Foam Dye in Medium Champagne Blonde.
It was £4.99 from Superdrug.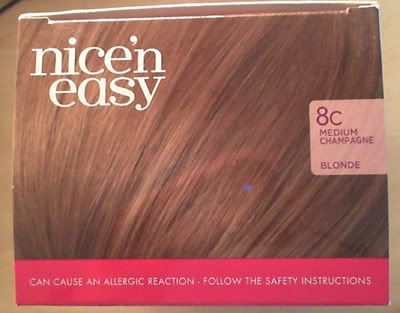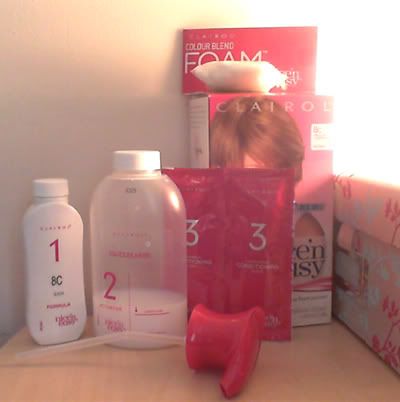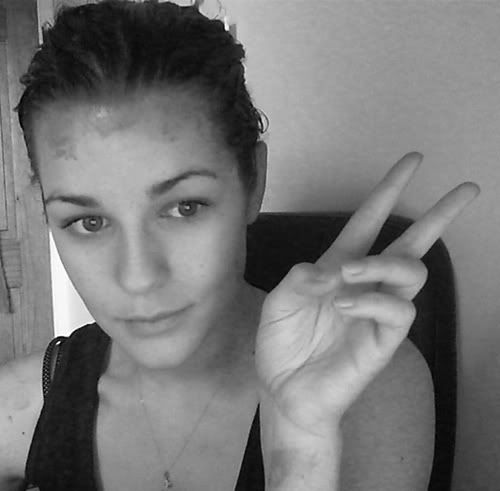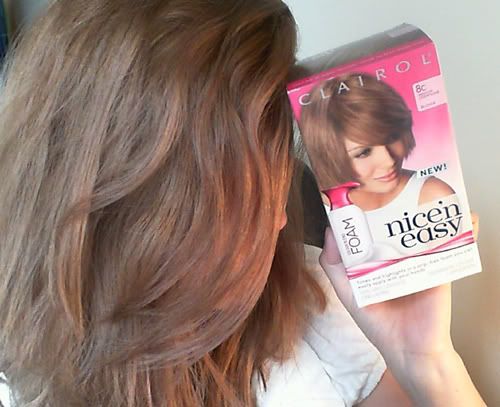 Hmpppfff is my opinion on this,
I'm not sure whether I like it or not.
My first initial thoughts was that the packaging and bits were a bit on the tacky side.
But meh I can overlook that!
As soon as I opened the dye it stank to high heaven,
it felt asif it was burning the back of my throat, NOT GOOD! :[
So I quickly ran to the window and opened it.
I followed the instructions to the T,
mixing A and B together, blah blah blah.
Then I tried to squeeze it out and all I got was a liquid mess.
Hmmmm I never saw that on the advert.
After a few squeezes the foam started coming but I had to press so damn hard for the smallest amount of foam to come out, >.<
Its still quite messy (as you can see from the pic) but is much easier to apply then regular hair dye.
It just about covered my head,
baring in mind I have medium length hair which is very thick.
Any less and I would have been struggling.
Left it on for 25mins and washed it out with that specific conditioner.
That made my hair feel super soft and luxurious.
All in all it was an OK dye,
my hair is still brassy but I can live with it.
I'm planning on getting some highlights put through just to brighten it up a little.
Have you guys tried any of these 'foam' dyes?
Harriet x