I've just finished my two pots of Lee Stafford Hair Growth Treatment and it has been 2 months.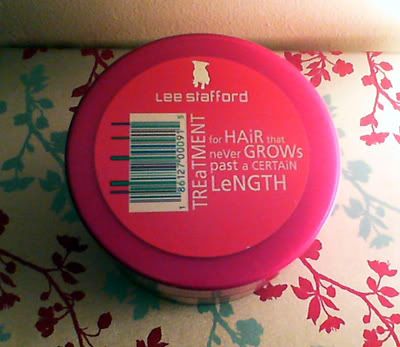 Lee Stafford Hair Growth Review
+ Conditions hair really well leaving it soft to touch
+ Smells nice (which is always a plus)
+ I personally believe it does aid hair growth. I had my highlights done a few weeks ago and they've already grown out to at least 1.5-2cm.
- Expensive (£8~) I wouldn't buy this unless there was an offer on
- Not much product. Since I have very thick hair it only lasts me a month tops.
- It states that it should be on the hair for at least 5 minutes. I don't think this is long enough in my eyes and so I tended to leave it on for 10~ minutes. Which can be a pain if your in a rush.
Since I've used up all my pots I'll carry on taking pictures every month just to document my hair growth.
If this is on offer 2 for £8 again in Boots I will definitely be picking it up.
Harriet x